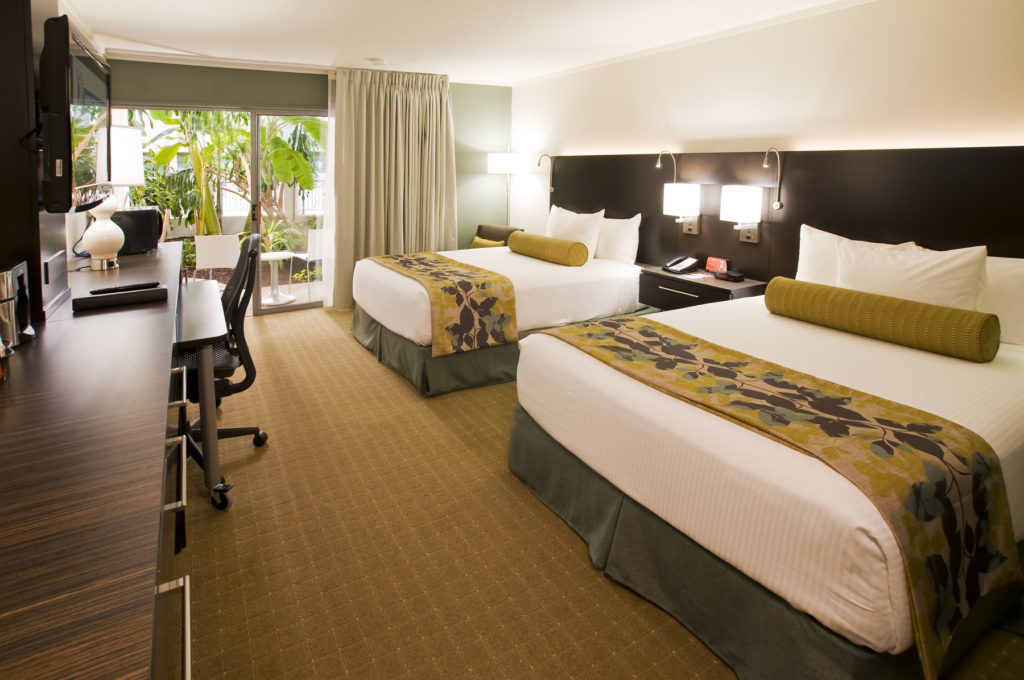 Your Oasis Awaits
Through the waterfall-lined gates and around the bend, the vibrant colors and lush greenery of Springfield, Missouri's resort-inspired hotel and convention center will be calling your name. A proud member of the exclusive Ascend Hotel Collection, our independent hotel gives guests an authentic experience that will make their vacation or business trip one for the books. Our tropical-inspired paradise features rooms with a modern-design flair and a resort-like layout that keeps you on your toes so the fun never stops. Our energetic and proactive staff is ready and waiting to welcome you into your own personal oasis.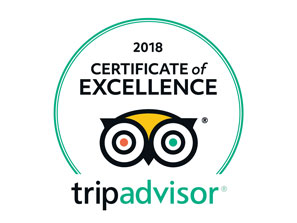 Accommodating Your Every Need
Our 173 guestrooms at the Oasis have been fully updated to compliment our hotel and convention center's modern, tropical-inspired décor. So if you're traveling for business or pleasure, our rooms' comfortable amenities let you have your cake and eat it too. Kick back and watch a late-night movie on your 43" LED flat screen TV, or soak in the view from your balcony in one of our poolside or courtyard rooms. We've also made sure you have access to everything you'd expect a hotel to have—it's just better. Each hotel room has a microwave, refrigerator, coffeemaker, hairdryer, iron (and board, you're welcome), voicemail and complimentary wireless high-speed Internet. And once you've decided to wake up and join the rest of the world, we'll have a grab and go breakfast waiting for you in our poolside atrium.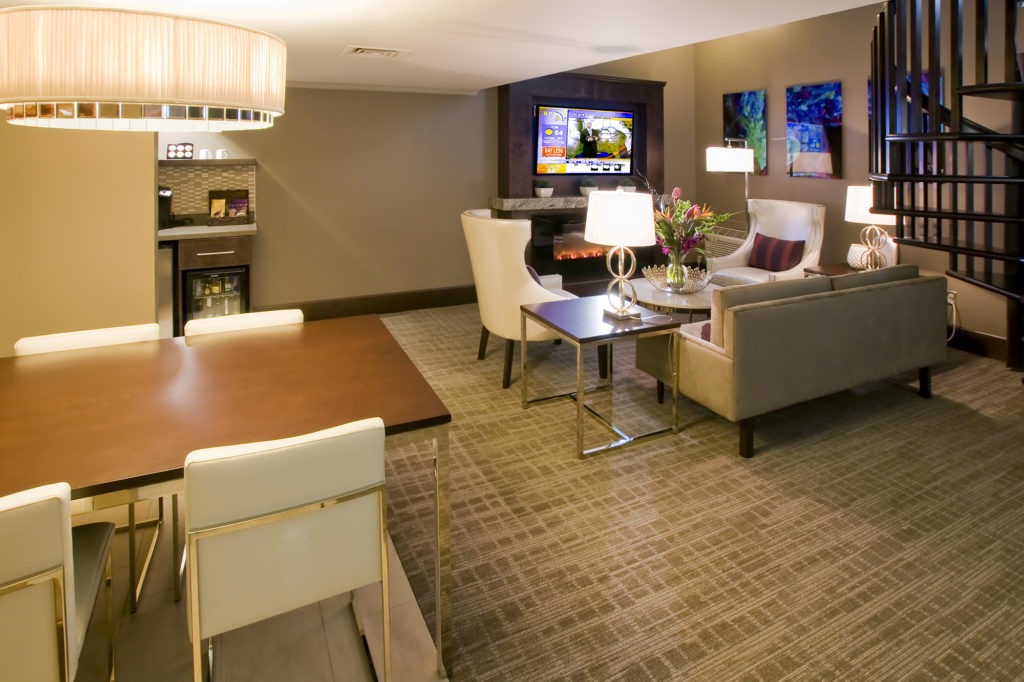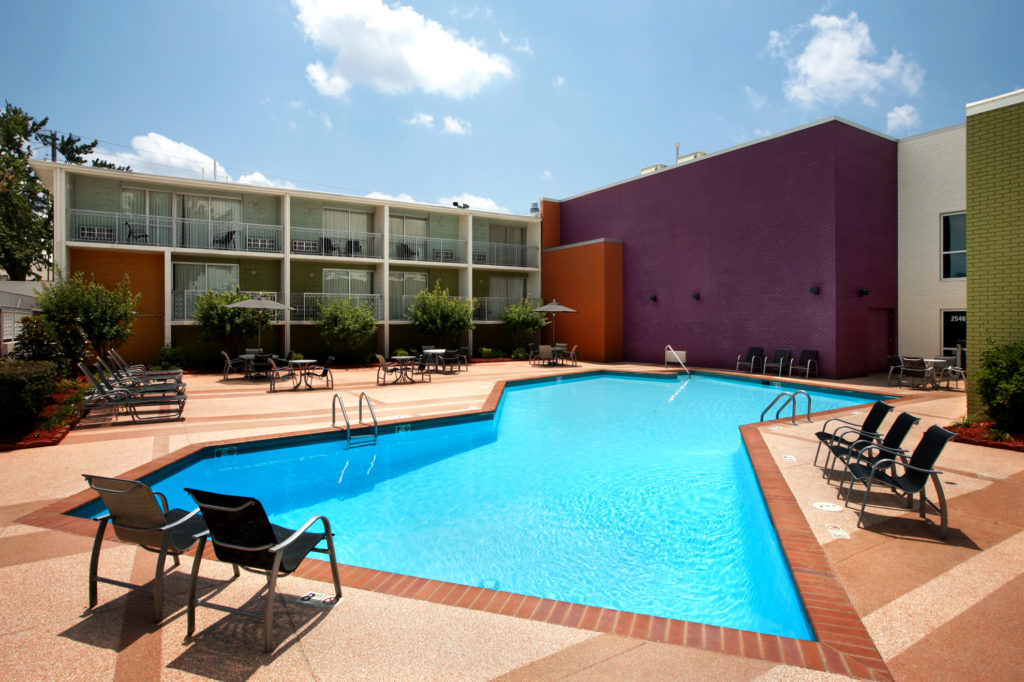 Everything You Need with the Amenities You Want
During your stay with us, be prepared to experience your own personal oasis. Our alluring tropical atrium features live plants and an indoor pool (one of the largest pools in Springfield, we might add). This, of course, is not to be overshadowed by our stunning outdoor pool. Both of which will tempt you to take a dip year-round! Keep your fitness top priority at our top-of-the-line fitness center. It is equipped with anything you need to push your limits, or to do just enough to say you did something. We also offer complimentary airport shuttle service from 6am-10pm to make traveling to and from the Oasis seamless and stress-free. Before you leave us, you'll want to take a trip through our 24-hour gift shop, which is stocked with many locally made goodies to complete your truly authentic Springfield experience!
An UnConventional Convention Center at the Oasis
Our state-of-the-art convention center features everything you need to have a successful event in an unconventional setting. A built-in stage with theatrical lighting, top-of-the-line audio visual, drop-down screens and high speed Wi-Fi are a few of the features you can take advantage of when renting our space. Our meeting rooms can accommodate anywhere from 10-1,500 guests comfortably and with over 30,000 square feet of meeting space available, you are bound to find exactly what you are looking for. We offer full service catering options from our top-notch food and beverage team, and our convention center is fully equipped to host a variety of events from weddings and trade shows, to conventions, seminars, corporate retreats and everything in between. So if you're booking your next event, rest easy because when you book with Oasis, you're not just getting the space. You're getting the little details that transform your event from good, to unforgettable.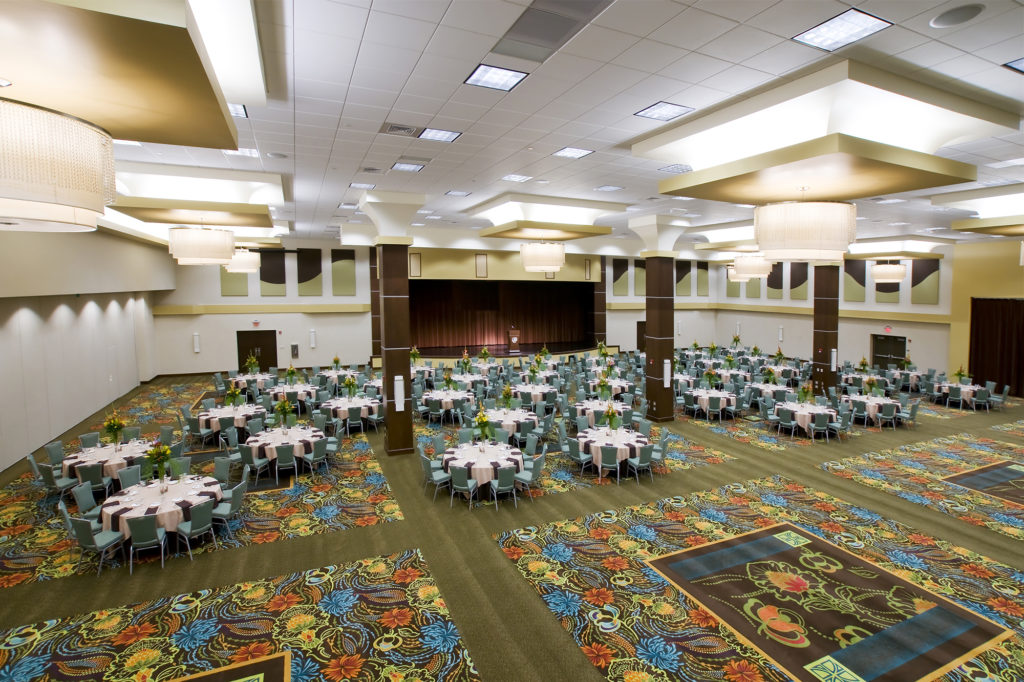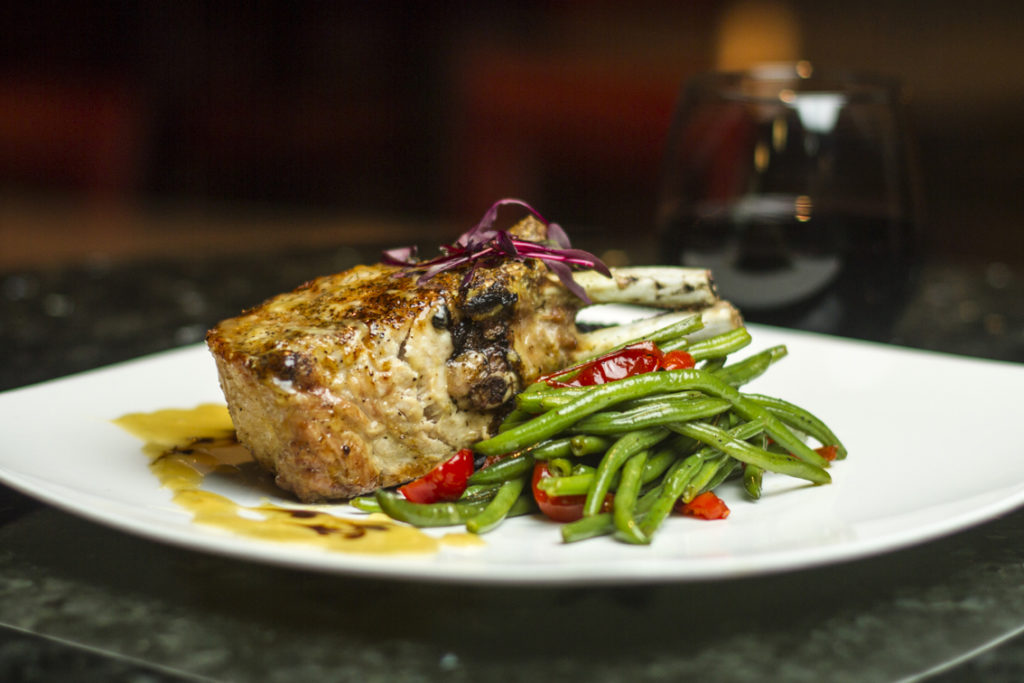 Fire & Ice Restaurant & Bar
Home to Springfield's only Ice Bar, our in-house restaurant and bar, Fire & Ice will dazzle your taste buds with every bite. Allow our menu to inspire you and take your evening up a notch. We offer everything from fresh seafood to dry-aged certified Angus steaks and an eclectic mix of entrees, appetizers, salads and sandwiches, so don't be surprised if you find yourself craving your meal weeks later. Our open plan kitchen lets you watch our culinary masters at work artfully preparing your dish. An impressive show of flames bring the heat while our Ice Bar and refreshing beverages cool you down, giving you an unsurpassed dining experience. Want a little privacy? Inquire about our private dining rooms.
Need a little more?
Contact Oasis Hotel & Convention Center for More Information
Whether you are diving into a day of meetings at our convention center or into one of our pools, your experiences here will be unforgettable, every time. Contact the Oasis Hotel and reserve your trip today. We know for sure you will create lasting memories that only a one-of-a-kind hotel can provide.
Call Us
417-866-5253 and 1-888-532-4338
Join our award-winning team!
Learn more about our company culture, view open positions, and apply to work at the Oasis by visiting our Careers page!