My father always told me to find something you love to do and then find someone to pay you to do it. Fortunately, there have always been those that needed someone to prepare good food in the world.

Ward Daughters, CEC, CCE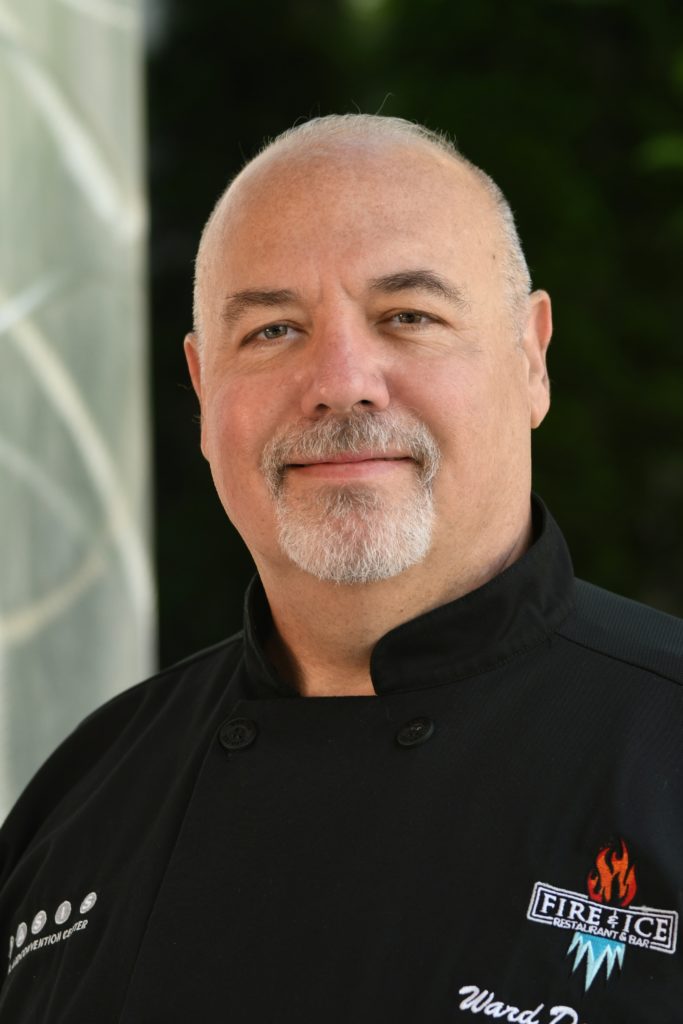 There's a new Chef in town, and he's one with an extensive resume.
The Oasis Hotel & Convention Center recently hired Chef Ward Daughters, CEC, CCE to lead the culinary team at the hotel, convention center, and Fire & Ice Restaurant & Bar. He is both a Certified Executive Chef and Certified Culinary Educator.
Chef Daughters graduated from the Culinary Institute of America in 1984 and began a long career traveling around the Southwest developing his skills. He has been a chef in Hawaii, Colorado, New Mexico, California, and Iowa, and has spent the last 27 years in Las Vegas.
After working as an Executive Chef for many of the casinos in Vegas, Chef Daughters began teaching at Le Cordon Bleu College of Culinary Arts where he also finished his Bachelor's Degree in Business with an emphasis on Hospitality Management. Soon though, the casinos called him back and his last position was as an Assistant Executive Chef at Caesar's Palace.
So what has brought Chef Daughters back to his home state of Missouri? "I found myself longing to return to a place with four seasons and greenery. So my wife and I began looking throughout the Midwest for a home we could spend the rest of our lives in."
Outside of work, Chef Daughters is a certified diver and a certified ski instructor, though he says he only skis for personal enjoyment anymore. Fun fact: He did many hunts for the Forrest Fenn treasure that was found by someone else earlier this year.
Please join us in welcoming Chef Ward Daughters to Springfield and to the Oasis team! We are excited for the knowledge and experience he is bringing and can't wait for you to try his creations.