All across the world, hotels are being built in new, exotic ways. Want to spend the night in an igloo? You can. Want to spend the night underwater? You can do that too. However, no matter the level of creative ingenuity the hotel has, there are still basic services and amenities that most people have come to expect from a hotel and it's up to the hotel staff to live up to your standards. We turned to Facebook to ask our followers what they expect from hotels and here are the top five results.
1.Hotel Comfort and Cleanliness
Your hotel should be clean, end of story. This is an obvious standard, but one that every hotel, from discount motel to five-star resort should uphold. Not only does it make guests feel welcome and taken care of, it's also just plain-ol' sanitary. If your accommodations aren't up to your standards of cleanliness in any way, do not hesitate to bring it up to the hotel staff so it can be taken care of as soon as possible.
A close second to cleanliness is the comfortability of the hotel itself. Apart from a comfy bed (which can be a definite deal maker or breaker for some), the hotel's overall environment and attention to detail can make a huge difference. At the Oasis, our tropical theme is carried throughout the hotel with live plants and vibrant, modern décor, making our guests feel like they are on a vacation, regardless of the reason for their stay. Also, small things like the ability to stream your favorite shows, outlets by the bedside to keep your electronics charged and reading lights attached to the headboards are just a few ways to keep the guests' preferences in mind.
2. Safety and Security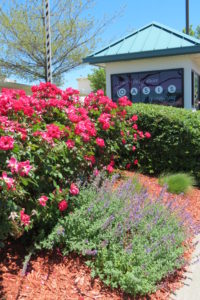 It goes without saying; you want to feel safe wherever you lay your head down at night. Most of the time when you are staying at a hotel, it's in a new, unfamiliar place where you are surrounded by people you've never met. As exciting as that is, you always want to make sure that you feel safe and secure while you're visiting. Key-entries, 24/7 staffing, locked safes for your valuables and, in some instances, security guards at the entrance are all fairly standard security measures that you should expect from your hotel.
3. Upstanding Customer Service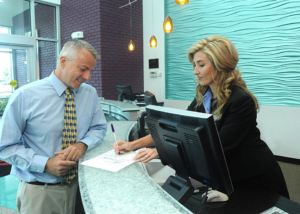 A hotel's customer service must go above and beyond at all times. Find hotels whose staff do those "little something extras" to make a guest feel valued. From the moment you arrive, it should be the hotel staff's priority to make you feel welcome and comfortable. And if something doesn't meet your standards, how it's handled separates the good customer service from the great. Long story short, when you stay at a hotel, you are their guest and hotels are not doing their best job if you don't feel taken care of.
4. Great Amenities
While it didn't receive as many votes as cleanliness and comfort, there was a general consensus from our Facebook following that amenities can make or break your stay. For many, it's about having access to services they don't indulge in during their everyday life; for others, it's about having the necessities available that won't interrupt their daily routine as much as possible. Offering a swimming pool is great for those with kids or the morning lap swimmer (having both an indoor and an outdoor option, like the Oasis has, is even better!) and an on-site, quality restaurant adds a level of convenience to anyone's stay. Add in a fitness center with a wide variety of machines and weights, a 24-hour snack/gift shop for the late-night cravings and free high-speed Wi-Fi, and you will never want to leave!
5. Breakfast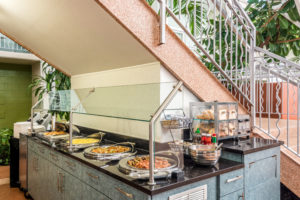 Since breakfast is the most important meal of the day, many hotels greet their guests each morning by serving breakfast and all-you-can-drink coffee. While expecting a complimentary breakfast at every hotel is a little far-fetched, it is safe to expect some level of paid or free breakfast items. Now, if it is complimentary, the scale of options can be across the board and each hotel defines their complimentary breakfast services a bit differently, so a little research is necessary so that you are prepared and won't be in a last minute rush to find your morning meal. The Oasis is unique in that it offers a full hot and cold breakfast buffet that is complimentary for each room.
Begin Your Search!
There are plenty of other expectations that you probably have (and rightfully so) when staying at a hotel. Now that we've outlined the most popular expectations, you should take your newly revised list of standards and find the right hotel that will check all of your boxes.