The first cross country highway in the United States, lovingly known as the Mother Road, America's Highway, or Main Street of America, Route 66 is a cherished national icon. Springfield, Missouri is actually known as the birthplace of Route 66 since the highway officially received its name at a telegraph meeting of highway officials in Springfield on April 30, 1926. This meeting took place at the Colonial Hotel, which is now a parking lot that you can find right across the street from the Gillioz Theatre.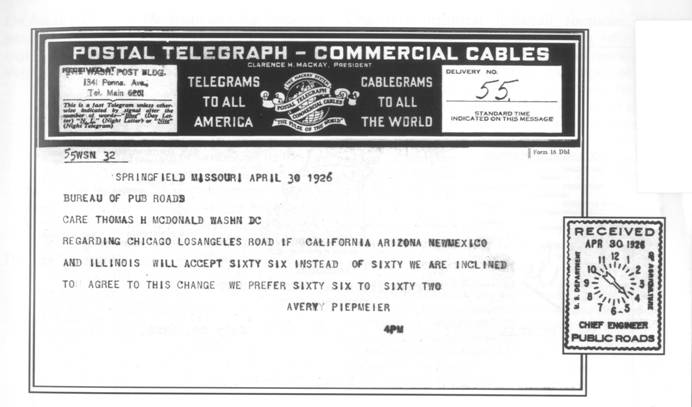 ---
The Oasis (then Howard Johnson's) was a hot spot for Route 66 travelers, as the road aligned through North Springfield on Kearney Street just one block south of our hotel!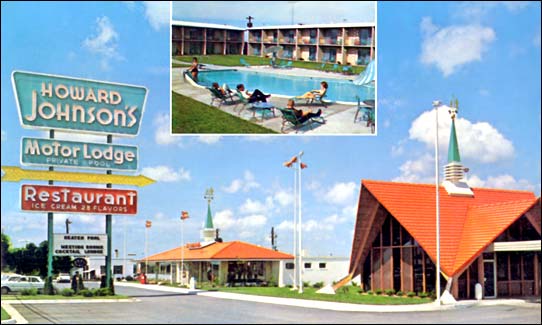 Curious to see more of how Route 66 looked in Springfield in the past? The City of Springfield has a fascinating interactive map where you can explore points of interest along the Mother Road and also see a present day view. Check out this fun tool by clicking here.
The City of Springfield also has a Roadside Park honoring Route 66. You can find it at 1200 W. College Street. The park incorporates memories from Route 66 in Springfield including a replica of the Red's Giant Hamburg sign. Fun fact: it says "hamburg" instead of hamburgers because when the restaurant was opened following WWII, the sign would have been too tall to clear nearby power lines if the whole word was present! Red's is thought to be the first drive-thru service restaurant in the nation. Earlier this month, Springfield celebrated the comeback of the iconic Red's after a 35 year hiatus. The new location on West Sunshine street has plenty more space than the original- it can serve 122 diners a taste of nostalgia and Route 66 culture.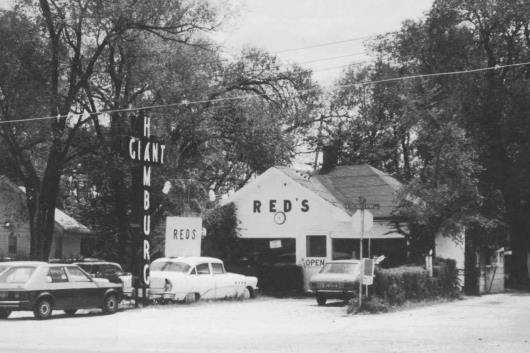 ---
For more information about Route 66 in Springfield, you can also visit the Route 66 Visitors Center! Home to our friends at the Springfield Convention & Visitors Bureau and located at 815 E. St. Louis Street, the visitors center has maps, guides, and brochures about Springfield's Route 66 history.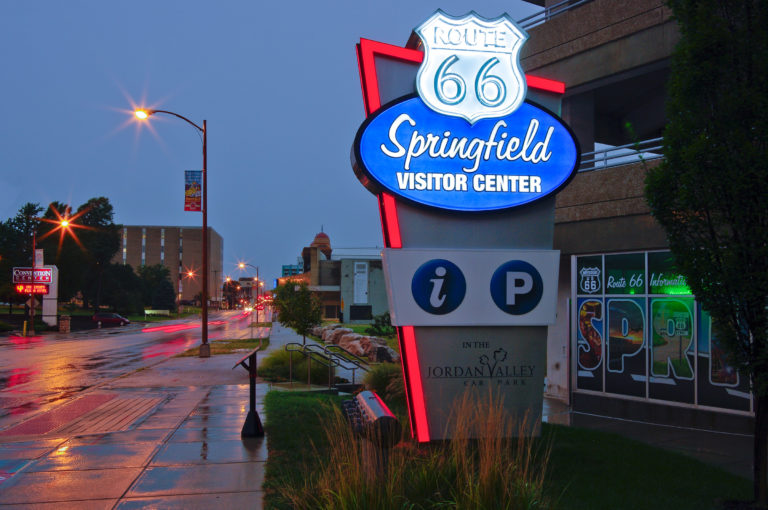 ---

Springfield celebrated its Route 66 history with an awesome party- the 9th Annual Birthplace of Route 66 Festival which was held in Downtown Springfield this past weekend. Attendees enjoyed classic cars, live music and entertainment, craft and vendor booths, and of course plenty of options for delicious food. Mark your calendars for next year's event, and if you need a place to stay located just one block north of Route 66, we'd love for you to book a room at the Oasis!
---